Creating Viral Stories Featuring Justin Breen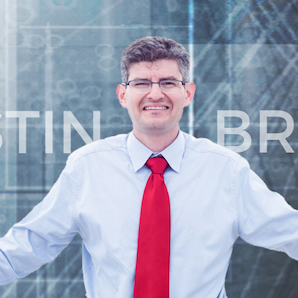 Justin Breen is CEO of the PR firm BrEpic Communications.
We discuss:
Cornerstones to measure whether entrepreneurship is a good fit for you [1:45]
You can't find the great things unless you experience the bottom [4:13]
The two-year mark [6:47]
Newsworthy stories for the best of the best [8:03]
Why you should pivot all the things you don't like to do [10:24]
The mindset behind naming the year [12:41]
Helpful techniques to find the right kind of mentors [14:21]
The bare minimum: why people hate or are afraid to lose their jobs [15:35]
It doesn't matter what you do, it matters who you are [17:35]
Where do you see yourself three hours from now? [18:55]
Justin is hard-wired to seek out and create viral, thought-provoking stories that the media craves. He finds the best stories when he networks with visionary entrepreneurs and executives who understand the value of investing in themselves and their businesses. Justin believes strongly in the power of introductions and creates important relationships through those introductions.
Learn more about Justin at www.BrEpicLLC.com and LinkedIn.