How to Deal with the Trauma of Job Loss Featuring Ken Gorfinkle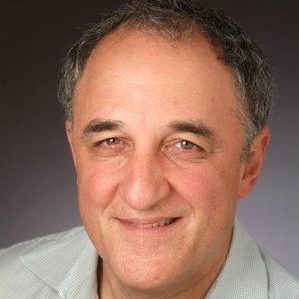 Ken Gorfinkle is a clinical psychologist with over 40 years of experience caring for adults and children with chronic medical illness, mood and anxiety disorders.
We discuss:
A huge financial step over the cliff [3:17]
Jumping into entrepreneurship in two stages [4:46]
How to turn the loss of colleague contacts into something good [6:04]
What to pay attention to when you've lost your job [8:55]
Basic steps to deal with emotions after a job loss [11:55]
Self-assessment as a strategy against ageism [15:26]
How to overcome the barriers to becoming a freelance consultant after being an employee for many years [16:38]
How to step back on your feet and start bringing in income as quickly as possible [18:58]
The real time to evaluate who we are and what matters [22:06]
With his wife, Doris Ullendorff, Ken owns Common Sense Therapy, a unique private psychotherapy practice in New York. After over 25 years working at the bedside of people receiving in-hospital care for cancer, organ transplant, diabetes, congenital birth defects and chronic pain conditions, Ken continues to provide care and support for those with ongoing needs after acute care is in the past. Ken and Doris have developed a broad referral network of psychiatric and medical providers in the New York metropolitan area; clinicians with whom they enjoy a collaborative treatment approach.
Learn more about Ken at http://www.commonsensetherapy.com, LinkedIn, Twitter and Facebook.
Thank You to Our Sponsor: KazSource
Build connections with your audience through amazing content marketing