How to Persevere Until Your Idea Sells Featuring Marc Halpert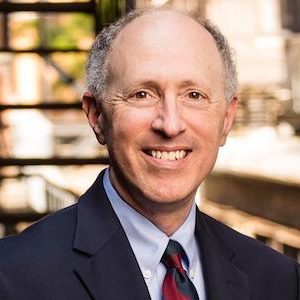 Marc W. Halpert is a self-described "multi-preneur." Since leaving the corporate finance world in 2001, Marc has started 3 companies, all of which he still operates. In 2010 he started his third company, connect2collaborate, to spread his LinkedIn and networking evangelism.
We discuss:
Becoming an entrepreneur when the world seems to come to its end [3:18]
When the time is right but people are not ready [6:22]
An old guy in a new industry [8:00]
What goes around comes around [9:11]
How to build your network once you are out of the corporate world [13:21]
A list of great people who are going to help you in any which way [15:54]
How to keep a client for many years despite competition [20:04]
A LinkedIn course for baby boomers who want to refire their career [21:53]
Marc offers professionals the opportunity to better explain their brand and positioning on their LinkedIn profile pages: why them vs. the competition. His book "LinkedIn Marketing Strategies for Law and Professional Practices," published in June 2017 by the American Bar Association, helps all types of professionals learn to better market themselves using the tools in LinkedIn.
His latest book "You, Us, Them: LinkedIn Marketing Concepts for Nonprofit Professionals Who Really Want to Make a Difference," self-published in June 2018, is the only book of its kind aimed at the nonprofit/NGO/association industries.
Marc is currently working on an online LinkedIn course for baby boomers and other encore career seekers.
Learn more about Marc at http://www.connect2collaborate.com, LinkedIn, Twitter and Facebook.
Thank You to Our Sponsor: KazSource
Build connections with your audience through amazing content marketing