Disruptive Thinking Featuring John Fairclough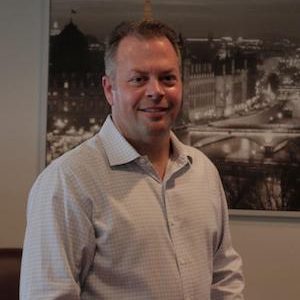 John Fairclough founded The Resicom Group to help retailers optimize the way they improve and maintain their store environment.
We discuss:
How to be brothers as well as business partners [2:41]
Don't manage people you don't like [6:38]
The three important elements for a manager [9:15]
When the project manager has different outcome expectations than the owner of the company [11:56]
Figuring out challenges that may exist in hundreds of locations [14:09]
What would help to create breakthrough solutions [19:19]
How to change the model of a solution [21:15]
Under his leadership, the company has evolved from a local construction company into an international provider of facility maintenance and construction services. Naturally curious, John spends his time developing better questions to find the
"uncommon sense" of a situation. By improving his questions, he's been able to create better answers to the challenge of developing people, evolving their processes, and protecting the value delivered.
John's specialties include listening without prejudice, activating ideas, and
mentoring without bias. He's on a mission to help businesses protect their brands at all touch points throughout their physical facilities.
Learn more about John at http://resicomonline.com/, LinkedIn, Twitter and Facebook.
Facebook
Twitter
LinkedIn
0Shares