Menopause Education Featuring Teresa Isabel Dias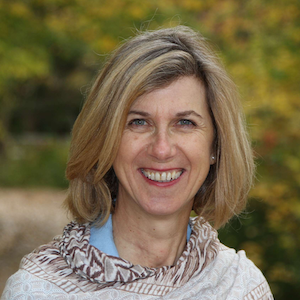 Teresa Isabel Dias is a pharmacist with over 25 years of professional experience in community pharmacy and drug information in Toronto.
We discuss:
Nobody gives bad news over the phone [2:06]
Old and unemployable but courageous enough to follow a dream [3:37]
Opportunities that appear based on unexpected circumstances [6:24]
How business owners can stop wasting their expertise [8:41]
The two lists that will speed up your business growth [11:40]
It takes a village to raise a child [13:07]
How to focus the core of your strengths [15:01]
Why it's essential to take health to the workplace [16:56]
Inexpensive changes that go a long way to make a woman feel and work better [18:23]
In 2013 she became a Menopause Practitioner (NCMP) certified by the North American Menopause Society (NAMS) and founded MenopausED, a boutique-style virtual women's health practice, specialized in menopause. She raises awareness and provides education about menopause to help women navigate the change so their lives, relationships, and work can thrive. In December 2019, the drug information department she worked at for 12 years closed, and now she's working full time on her business.
Learn more about Teresa at https://menopaused.org/.
Brief Description of Gift
Free subscription to MenopausED Newsletter / a free 15 min Discovery phone call / a Lunch and Learn Session for female employees
URL for free gift