Posts by David Shriner-Cahn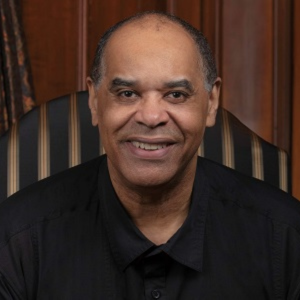 Geoffrey Kent is an esteemed educator, coach, entrepreneur, and the brain behind Think Big with Geoffrey Kent. With an impressive entrepreneurial trajectory spanning over half a century, Geoffrey has crafted a robust methodology that empowers entrepreneurs to devise their personalized strategies to initiate, responsibly escalate, and successfully exit their businesses. Geoffrey, a Wharton School of Business MBA holder with a focus on Entrepreneurial Management, has also shared his expertise at Lincoln University and carried out more than 20 entrepreneurial initiatives in the past five decades.
In today's episode of Smashing the Plateau, you will learn how Geoffrey Kent built his entrepreneurial university online and share his insights on creating generational wealth.
Geoffrey and David discuss:
Geoffrey's journey to entrepreneurship and the creation of his course [00:17:55]
The importance of narrating your course and turning it into a book [00:23:45]
The platform Geoffrey made to teach entrepreneurs online [00:23:55]
Geoffrey's focus on Alignable as a platform for teaching [00:24:10]
The creation of Entrepreneur University on Alignable [00:24:20]
The unconventional approach of Entrepreneur University on Alignable [00:24:45]
How to get more information about Geoffrey's work [00:25:00]
Geoffrey's presence on various platforms for disseminating daily content [00:25:25]
Learn more about Geoffrey at www.thinkbigwithgeoffreykent.com, and search "Think Big with Geoffrey Kent" on LinkedIn, Facebook, Instagram, Twitter, Quora, Alignable, and YouTube.
Thank you to our sponsor: