A Great Partnership, Breakthroughs and Scaling Featuring Meg Manke and Dr. Rachel M.K. Headley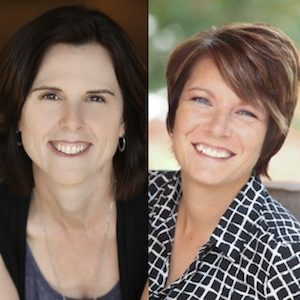 Meg and Rachel are the co-founders of Rose Group, Intl. Meg has years of experience in leading through transition. From major changes in highly-regulated industries to managing through $100M acquisition, Meg has refined skills in understanding people through change. Rachel brings a methodical and razor-sharp intellect to solve problems that suit her client organization, its ideal culture and business goals. She has led and managed teams for over 20 years.
We discuss:
A wonderful collaboration between a human-oriented and a process-oriented approach [2:12]
Basic principles that Rose Group uses to help organizations reach a high five culture [6:36]
Changes that have [not] happened in organizational behavior over the decades [11:54]
The benefits of a small team with a pretty straightforward structure [14:14]
How small teams can go big with different income streams [17:00]
An emotional and financial breakthrough to keep your spirits up and your business running [21:10]
The recipe for IX leadership [23:53]
Meg's studies in organizational psychology and mastery in leadership concepts ensure that clients are taken care of. She has a passion for helping other people realize their full potential – breaking down social and personal barriers – changing their story. Her innate ability to recognize opportunity in weakness and present a strategic solution is unprecedented in today's business world.
Rachel is a Mensa PhD scientist who is also a Project Management Professional. She makes sure things get done. Rachel enjoys a good challenge and manages big projects, unites diverse stakeholders, guides teams through change, and leads complex and ground-breaking achievements. She is also a TEDx speaker and serves on the Council of Trustees for South Dakota State University.
Learn more about Meg& Rachel at https://rosegroupintl.com/, LinkedIn Meg Manke, LinkedIn Dr Rachel Headley, Twitter Meg Manke, Twitter Dr. Rachel Headley and Facebook.
Facebook
Twitter
LinkedIn
8Shares