Eva Vennari Turned a Personal Health Experience into Consistent Stable Revenue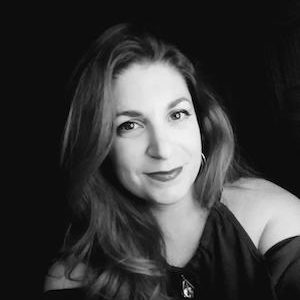 Eva Vennari is the founder and CEO of The Elevate Institute, a cutting-edge health coaching firm specializing in empowering individuals to take charge of their body and their health. She is the Creator of REVEAL – a hair analysis technique that lets you understand what it is exactly your body needs to heal and rejuvenate, EVOLVE Academy – the school of purposeful living, and ELEVATE – high-end retreat experiences to create lasting shifts.
We discuss:
Mother of invention is necessity [1:54]
A recurring theme that starts from personal but turns out to be massive [3:42]
Traditional or alternative – either way, educate yourself [5:44]
Relating body minerals to get on a whole life personal development journey [11:05]
What is the right approach to thrive through "lows" in the year when you are working remote [13:21]
How to combine skills from different ages in order to have a consistent revenue flow [17:36]
Why not a hair analysis? [20:24]
How to own your beauty [22:27]
Eva is on a mission to dismantle the status quo of the sickness industry. Having spent most of her adult life suffering from all kinds of conditions and fighting for her sanity she decided to take matters into her own hands. That's when everything shifted and her body went from being the enemy to being her best and most devoted ally and partner. Eva now teaches worldwide how sensitive people can take charge of their wellbeing and thrive in their lives.
Learn more about Eva at https://theelevateinstitute.com/, LinkedIn, Twitter and Facebook.
Brief Description of Gift
free thyroid assessment: links invisible illness to visible signs of illness
URL for Free Gift
http://theelevateinstitute.com/freegift/
Facebook
Twitter
LinkedIn
2Shares