Antonia Van Becker and Greg Lee: From Procrastination to Profit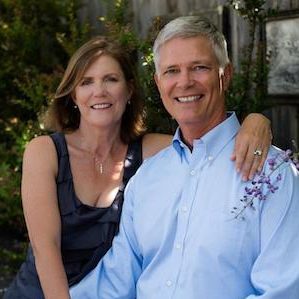 Antonia Van Becker and Greg Lee are the founders of Self Health Institute, Inc. and their mission is to empower clients by healing the energetic blocks that are holding them back.
We discuss:
Health as a passion [3:25]
Reasons why you can't move forward [6:28]
The first step to getting what you want [8:43]
How to talk to your body [14:25]
What to do when fear is running the show [16:54]
The ultimate safe healing system [20:00]
The empowering effect of being in a community that openly shares various experiences and issues [21:25]
Helping millions of people through self-healing mastery [24:18]
For 24 years they've been working with entrepreneurs and business owners using their signature CoreTalk therapy to ask simple questions and get life-changing answers that help people go from procrastination to profit. They love helping clients get past overwhelm, procrastination, self-doubt, and chronic health issues so they can be a powerful presence and have the success they've dreamed of.
Together since 1979, their 40-year relationship imbues their healing practice with self-love, body/mind consciousness, and emotional/energetic balance and awareness.
Learn more about Greg and Antonia at http://www.SelfHealthInstitute.com, LinkedIn, Twitter and Facebook.
Brief Description of Gift
3 Power Ways To Tap Into Your Body's Wisdom: Short, "how-to" discussions about Breath, Meditation and Muscle Testing
URL for Free Gift
https://selfhealthinstitute.com/gift
Thank You to Our Sponsor: SiteHub
Get your free copy of marketing tools to help you grow
Facebook
Twitter
LinkedIn
0Shares