Attract and Repel to Create Rapid Growth Featuring David Quick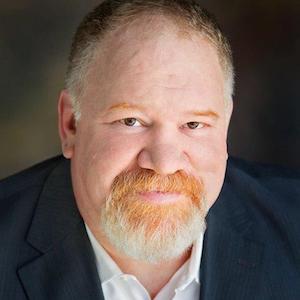 David Quick is a "recovering bull in the china shop" who now uses his passion to help business leaders and their teams thrive.
We discuss:
What makes the magnet compel instead of repel people [1:56]
Why your gut is right when it comes to deciding whether something is right [5:04]
How we can help each other be powerful, passionate, thriving [8:06]
A three-fold approach for small businesses to start generating recurring revenue [10:56]
Do not sell anything until you can solve a problem [15:02]
Aspects to consider before setting the price [17:43]
The impact of asking "How can I help others?" [19:00]
Work, love, bliss in Mexico [21:50]
A 3-time CEO of rapid growth organizations, David now helps leaders thrive by sharpening their focus on Vision, Values, Expectations, Engagement. David puts executive coaching, live events, keynote presentations and group sessions all to work to help create powerful herds of high performing bulls. His no-BS communication style speaks to high performing leaders of all levels.
Learn more about David at www.helpingbulls.com, LinkedIn and Twitter.
Brief Description of Gift
Free executive coaching session, free personality assessment and free team assessment
URL for Free Gift
Facebook
Twitter
LinkedIn
0Shares