Believe in Your Business Featuring James Lam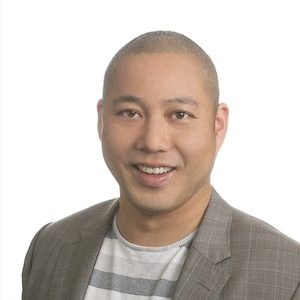 James has 15+ years of "in the trenches" marketing experience. He is happy to have worked together with businesses from dozens of industries and hundreds of people over that time. James meets you where you are (with no judgment), and specializes in coming up with a concrete plan to move your business forward. Most importantly, James teaches you to believe in your business and yourself.
We discuss:
Ideas are a dime a dozen [1:51]
How to take back control of your company once you've put its fate in the hands of another company [3:54]
Random acts of marketing [6:30]
It's not funny when you're missing money [8:14]
The number one reason why people switch companies [11:06]
Three key elements for increasing your marketing presence [13:08]
Responsive ability: How small businesses should talk to customers [14:59]
All you need to be doing is fostering and connecting [16:40]
Why you should start a group on social media now [21:40]
James teaches his clients not just the step-by-step "how-to", but he also teaches his clients how to think about marketing strategically. This puts the power back into your own hands. James has been featured in both the Globe & Mail and also the Canadian Broadcasting Corporation (CBC).
Learn more about James at https://www.lookaheadmarketing.com/erf.
Brief Description of Gift
Two free documents: "How to Market to Your Customers in the Past, Present and Future" and "Facebook Ads Structures That Actually Work"
URL for Free Gift