Find Your Hybrid Identity Featuring Sarabeth Berk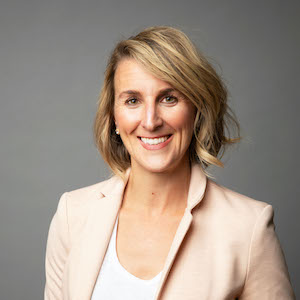 Dr. Sarabeth Berk is a hybrid professional who also researches hybrid professional identity. She calls herself a creative disruptor because she blends her artist/researcher/educator/designer identities to lead and create innovation strategies that radically connect resources and people in new ways.
We discuss:
How job titles can cause a professional identity crisis [1:53]
The spectrum of jobs that gets people out of their boxes [4:38]
Why hybrid individuals can work both as entrepreneurs and employees [5:28]
What happens in the intersection of your professional identities [8:41]
The aha moments of new keywords and language that define yourself [11:48]
Hybridity as a brand and a way to distinguish yourself in the workforce [16:36]
How to stand out in a crowded field [18:18]
Why it's crucial to revisit and examine the hybrid side of our professional work [20:34]
After Sarabeth underwent her own professional identity crisis, she learned she was a hybrid and that concept revolutionized her career path. Now, she's obsessed with changing the way we see the workforce and helping professionals realize that their unique value lies at the intersections of their multiple identities.
Learn more about Sarabeth at www.morethanmytitle.com.
Brief Description of Gift
Use code smashing10 to receive a 10% discount for an online course to help you find your hybrid identity
URL for free gift