Building The Perfect Team With Shannon Waller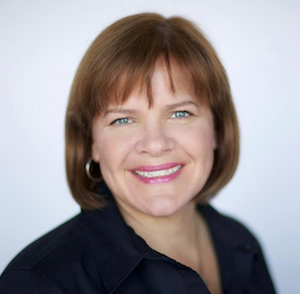 "The more I can facilitate how things can work better between entrepreneurs and team members, help with leadership formats and structures and conversations, that makes me really happy."
Nobody delivers passion and energy to team growth like award winning team coach Shannon Waller, one of the earliest members of the now wildly successful Strategic Coach program. Here she discusses her winning strategies for team building, overcoming and embracing differences, and achieving goals by building and collaborating with a thriving workforce.
In this episode, you'll discover:
Why assumptions about your team members can be detrimental to achieving your goals.
How understanding and appreciating each team member's individuality will increase productivity.
Why knowing yourself and your work patterns will help you work better with others.
Why diversity among team members is essential for success.
The importance of finding the right fit players for your team and knowing when it's just not working.
Tools to unite and inspire a decentralized workforce.
How to overcome complacency in your business and within your team.
The Four C System and how it will take you and your team to the next level of growth.
Shannon Waller is a passionate expert on entrepreneurial teams. With Strategic Coach® since 1991, she's the creator of The Entrepreneurial Team® Program, a parallel program for team members of Coach clients that focuses on fostering a winning Entrepreneurial Attitude in its participants. A key decision-maker at Strategic Coach and a recognized entrepreneurial team expert, Shannon is a sought-after speaker, presenter, and coach.
She's a Kolbe Certified* Consultant, and the 2015 recipient of the Kolbe Professional Award for individual leadership in building conative excellence. She also co-authored the bestselling book Unique Ability®: Creating The Life You Want and, most recently, wrote The Team Success Handbook, a wealth of her distilled teamwork wisdom, with 12 action- able strategies for working successfully in any entrepreneurial company.
Learn more about Shannon at The Team Success Handbook, Strategic Coach, on Linkedin, and follow her on Twitter.
Facebook
Twitter
LinkedIn
0Shares