Building Trust and Consistent Revenue Featuring Tara Bradford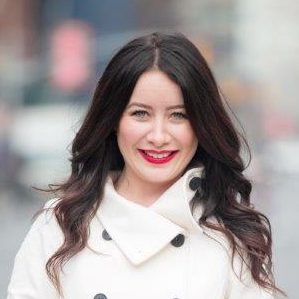 Tara Bradford is a Publicity Strategist, Reputation Designer, and Communications Expert. She incorporates her background in cognitive neuroscience, biochemistry, psychology principles, emotional intelligence, and neurolinguistics to help individuals develop a strong personal brand that is in integrity with who they are so they can build a global audience of the exact people who need to hear their message.
We discuss:
What nursing and being a publicity strategist have in common [2:32]
What's necessary to remove and reveal in order to build trust, especially in a life-or-death situation [5:43]
The types of publicity that would best fit different businesses and individuals [11:28]
Why you should keep doing what's working when you hit a plateau [14:20]
Strategic levels of trust when trying to get more traffic in the door [18:01]
Three ways in which Tara achieves consistent revenue, avoids low season situation and does what she loves [23:14]
Why nobody smashes the plateau alone [26:22]
Tara has worked with anyone from startup founders to Fortune 500 executives to help them become the face of their companies, increase their visibility, take ownership of their influence so it can be used to make a difference, and build credibility online.
She is passionate about helping the world feel more connected and believes that the key to doing so is to inspire each of us to believe we are the center of influence through service of others. She is an International Speaker on topics that address diversity and inclusion and she sits on the Executive Board of a division of the American Stroke Association.
Her work has been featured in Forbes, HuffPost, ThriveGlobal, Bustle, Talk Radio NYC, TEDxLincolnSquare and more!
Learn more about Tara at http://www.tararaebradford.com, LinkedIn, Twitter and Facebook.
Brief Description of Gift
How to get noticed online: A Publicity Checklist
URL for Free Gift
www.tararaebradford.com/pr-checklist
Facebook
Twitter
LinkedIn
46Shares