Caring Leads to Recurring Revenue Featuring Matt Ward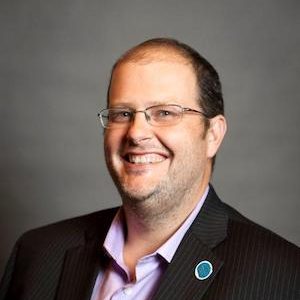 Matt Ward is the founder of Breakthrough Champion. In 2002 Matt started a website agency, inConcert Web Solutions, which he, in turn, sold in 2018, so that he could focus on helping businesses get more word of mouth referrals!
We discuss:
Why small businesses struggle to grow their referral network and receive word of mouth referrals without asking [1:45]
The missing component to the everlasting process of getting consistent referrals [5:00]
The right habits to build which will help you build the right "care" plan [8:50]
Where to find reasons and motivation to send a nice card to people [12:46]
Why selling your business might be a good way to build consistent revenue flow [15:30]
What you should not compromise for the sake of recurring revenue [19:48]
A self-taught painter who companies can learn from and smash the plateau [23:50]
His book "MORE…Word of Mouth Referrals, Lifelong Customers & Raving Fans", released in September 2018 and was a #1 New Release!
Matt is a professional member of the National Speakers Association and a podcast host of the popular small business podcast Square Peg Round Hole! He's a 40 Under 40 Recipient and Chamber Small Business Owner of the Year!
Matt believes that the problem with Small Business is Bananas! Not sure what that means? Just ASK!
Learn more about Matt at http://www.MattWardSpeaks.com, LinkedIn, Twitter and Facebook.
Brief Description of Gift
Caring Assessment
URL for Free Gift
http://bit.ly/CaringAssessment
Facebook
Twitter
LinkedIn
4Shares