Ronnie Tsunami: Using Learning Solutions to Increase Your Revenue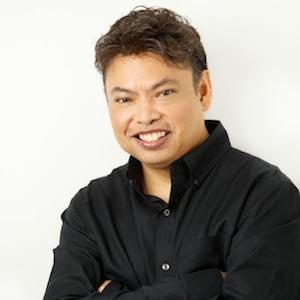 Ronnie Tsunami is a learning solution architect who speaks around the world helping organizations and entrepreneurs to build, launch and market new products and services.
We discuss:
What the connection between learning and success is [2:00]
Which industries would benefit from the Six Pillars of Support [3:50]
The advantages of having a training program [8:58]
The success formula for solopreneurs: credibility plus visibility equals reputation [11:38]
How small business could generate recurring revenue in different niches through a continuity program [20:33]
The Business of Gratitude and Get More Clients Network [27:25]
How to get healthy with food, fitness and relaxation [28:33]
His specialty is in developing customer education programs and support communities to increase the adoption rate of new products and services within a specific market. For the past 25 years, Ronnie has helped businesses to successfully launch everything from IT software to digital phone services to films to frozen food. His innovative learning solutions have been implemented in more than 10,000 academic institutions and enterprise organizations around the world including Microsoft, the US Air Force, the Office of the Secretary of Defense (OSD), Blue Cross/Blue Shield, Spectrum (formerly Time Warner Cable), and PlantPure Nation.
Learn more about Ronnie at http://www.changeleadersolutions.com, LinkedIn, Twitter and Facebook.
Brief Description of Gift
Free e-book – "The Change Leader Tsunami: How to Create a Bigger and Faster Wave of Change"
URL for Free Gift
http://ronnietsunami.com/the-changeleader-tsunami
Facebook
Twitter
LinkedIn
2Shares