Changing the Game With Digit Murphy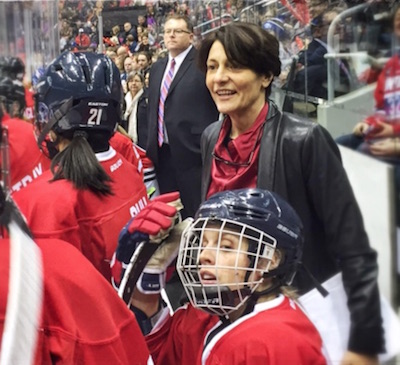 "Here's the deal, they wouldn't let us in the door in men's sports, so we have to now create our own door. We have to now create our own destiny."
Digit Murphy is a champion of women's athletics. Not only is she an exceptional athlete in her own right, Digit has coached Olympians, National Champions, and was the first female head coach in Brown University history. She has dedicated her life to empowering women and teaching them to shape their own destinies. Today she discusses her groundbreaking career in women's sports, the Play It Forward Sport Foundation, and how to change the current attitude toward women's athletics.
In this episode, you'll discover:
The adversity in women's sports (and how to overcome it).
Why we have to change the social norm surrounding women's athletics.
The Play It Forward model and how it's changing the game.
Parallels of women in sports and women in business.
Digit Murphy is the current founder of Play It Forward Sport Foundation, an innovative and disruptive model in the women's sports space. Digit was the 2012-2015 coach of the women's pro hockey team, the Boston Blades, and she won 2 Clarkson Cups in three years. Digit also has over twenty years of coaching experience since her start at Division I Brown University. She has coached Olympians and All-Americans, and earned numerous ECAC and Ivy League titles. A key component to Digit's coaching philosophy is the belief in the growth of women's presence in ice hockey and coaching, a passion she incorporates into all of her work.
Learn more about Digit at digitmurpheyathletics.com, playitforwardsport.com, LinkedIn and Twitter.
Facebook
Twitter
LinkedIn
0Shares