A Prophet of Profit…Brian Califano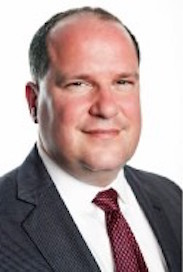 "Without planning for success, you're almost planning for failure."
As the Co-Founder and Managing Partner of AcceleratingCFO, Brian Califano understands the demanding (and rewarding) life of an entrepreneur. Armed with over twenty years experience, he now uses his expert knowledge of everything finance to help small businesses and entrepreneurs exceed their goals. Today he dispenses invaluable financial advice for every kind of business, and discusses how to catapult your business to the next level.
In this episode, you'll discover:
Common financial challenges facing entrepreneurs.
Why you need a solid formula to build your business.
Why it's never too late to become an entrepreneur.
How to understand your resources and where to allocate them.
The power of the micro-niche.
Brian Califano is the Co-Founder and Managing Partner of AcceleratingCFO, a New York contract CFO consulting firm that allows business owners to benefit from over 40 years of senior Fortune 500 experience. Before AcceleratingCFO, Brian provided senior finance leadership at organizations that include the McGraw-Hill Companies, Viacom, SFX, Kaplan, and the NHL.
Learn more about Brian at AcceleratingCFO, LinkedIn and Twitter.
Facebook
Twitter
LinkedIn
0Shares