Connecting The Dots With David Gise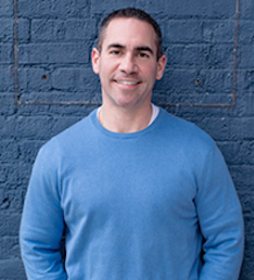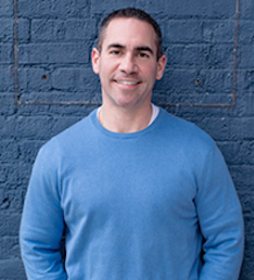 David Gise is a former personal trainer turned tech and social entrepreneur. As Managing Director of Centre for Social Innovation, David helps nonprofits and social leaders build the right relationships so they can make a serious – and global – impact. Today we explore what he calls connecting the dots, and how his ideas can help entrepreneurs overcome obstacles. He also talks about trusting your instincts, making your ideas tangible, and the real power of collaboration.
We discuss…
Why illogical steps can lead to something positive
Looking for mutually beneficial opportunities
The importance of co-working spaces
Why social innovation is always evolving (and what that means for business leaders)
David Gise connects the dots. For the first 18 years of his career, David connected people to healthy lifestyles as a personal trainer and managing partner in a health club. He then turned his attention to the tech world, where he connected new ideas to help solve new (and old) problems, launching four successful technology start-ups. From there, he connected his biggest dots yet – the Centre for Social Innovation in Toronto with his hometown of New York City. By the time David's done, there will be no more lonely dots – just a web of connections crisscrossing the world.
Learn more about Dave at nyc.socialinnovation.org, LinkedIn and Twitter.
Facebook
Twitter
LinkedIn
0Shares