Reflecting Together and Growing as an Individual Featuring Dominique Mas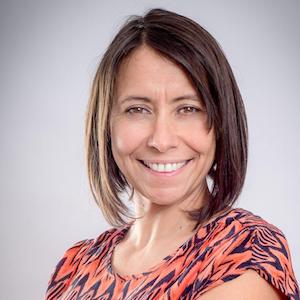 Dominique Mas is a certified transformational coach for high performers.
We discuss:
How schools kill creativity

[2:44]

What a transformational coach for high performers does

[6:30]

The exponential growth that comes with being uncomfortable and not giving up

[9:09]

Better together: why joining communities is crucial for moving on [11:47]
The characteristics you should be looking for when choosing to be part of a group environment [14:46]
Self-led groups versus those that have a paid facilitator [18:52]
Topics that are covered in Dominique's group coaching [21:00]
Dominique combines her international experience of 15 years in educational leadership and coach training with the NeuroLeadership Institute to challenge driven individuals. In 2017, Dominique decided to leave the world of education behind to start her own coaching practice. Little did she know that taking this risk would be the beginning of an adventure in facing her own fears and growing exponentially.
Learn more about Dominique at http://dominiquemas.com, LinkedIn, Twitter and Facebook.
Brief Description of Gift
Wheel of Balance: a reflection exercise the audience can use to see where they might need to balance their life a little more
URL for Free Gift
https://mailchi.mp/f574d93f337f/balance
Thank You to Our Sponsor: SiteHub