Software Technology and Mindfulness Featuring Manuj Aggarwal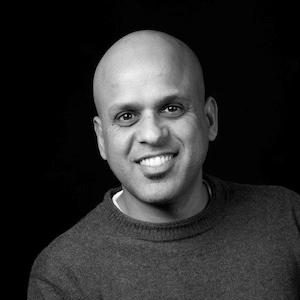 Manuj is an entrepreneur, investor, and CTO of TetraNoodle, a software consulting company that helps startup founders with tech projects.
We discuss:
The stimulus that shakes you to the core [2:11]
Marketing for introverts [5:54]
An engineer-like process to develop a growth plan [7:56]
A roadmap for entrepreneurs with non-technical background [11:18]
Turning things around for three projects in less than a year [13:09]
Non-traditional tools to promote one's business [15:25]
Strategies that work well for having the right mindset [17:51]
Looking at achieving goals from the angle of attaining happiness and fulfillment [20:31]
Manuj started his career at the age of 15, working in a factory for twelve hours a day, six days a week, earning a cool $2 per day.
Learn more about Manuj at https://TetraNoodle.com, LinkedIn, Twitter and Facebook.
Brief Description of Gift
Video series to help you make more successful and sound decisions in your tech projects
URL for Free Gift
Thank You to Our Sponsor: SiteHub