Building the Creative Business of your Dreams Featuring Luci Dumas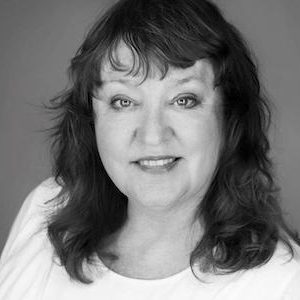 Luci Dumas is an award winning PPA Master Craftsman photographer. She has enjoyed a successful, profitable and creatively satisfying full-time career for over 36 years.
We discuss:
The signs that tell you where to focus your business [2:11]
How to work smarter rather than harder [6:22]
How to position yourself as a professional who creates a high amount of unique value [9:01]
Connecting emotionally and changing lives through photography [10:42]
Self-employment: You've got to have fire, and a little bit of misery [13:56]
A marketing revolution triggered by the digital revolution [17:32]
Why the most successful photographers might not be the best photographers [20:10]
Luci is the baby whisperer and photographs children, families and weddings in San Diego. Her superpower, besides her photography, is selling three to eight wall portraits and albums to almost every client. A teacher at heart, Luci also has a coaching and training business, Insight Training for Photographers, and loves supporting other talented photographers and creatives, who are passionate about building the business of their dreams, or just want to make a great business even more successful.
Learn more about Luci at http://www.insighttrainingforphotographers.com/, LinkedIn, Twitter and Facebook.
Brief Description of Gift
A free strategy session and 2-eBook "10 Big Ideas for Marketing Photography in the Real World"
URL for Free Gift
1-Free session = luci@lucidumas.com / 2-eBook = www.lucidumascoaching.com
Thank You to Our Sponsor: SiteHub