Understanding Money Featuring Justin McAuliffe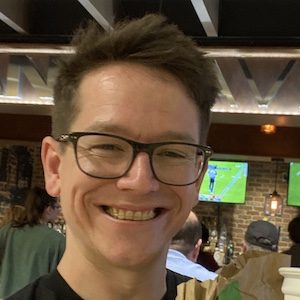 With nearly 15 years of diversified public accounting experience, Justin founded McAuliffe CPA Enterprises, P.C. in 2018 to work with small business owners to organize their books and records, assist with management of the general ledger, develop and/or retool the chart of accounts, and help develop or maintain an accounting infrastructure serving as an outsourced controller and CFO and COO for key clients, when necessary.
We discuss:
The trigger that forces entrepreneurship on you [1:56]
The best part of 2020 [4:48]
Recognizing opportunity: a $20 gift card [6:21]
The value of revenue starts off with small [8:53]
The seven people you meet in Heaven [10:42]
The line that separates giving away for free versus charging [14:26]
A startup owner's perspective on buying at Best Buy [17:10]
How to expedite networking from your couch [19:35]
Changing the narrative by providing people with financial freedom and purchasing power [23:26]
Learn more about Justin at https://www.cpa.enterprises/, Instagram, TikTok, LinkedIn, Twitter and Facebook.
Brief Description of Gift
A free copy of Justin's book, Are We Reconciled Yet?
URL for Free Gift
Thank You to Our Sponsor: SiteHub