How Tanya Alvarez Turned Her Entrepreneurship Experience into a Recurring Revenue Business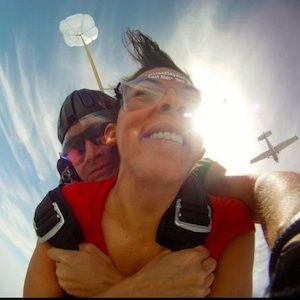 Tanya Alvarez is Co-Founder and CEO of OwnersUP, a platform which advances a solopreneur's business through accountability, goal setting, and community.
We discuss:
How Tanya's need for constant accountability led her to create a coaching business [1:57]
Why testing hypotheses is crucial to overcoming initial business challenges [6:45]
Aspects to observe during different business stages that will help you unearth potential recurring revenue [8:24]
How to balance when you are too close to your business [11:43]
Becoming an entrepreneur: taking the best of a bad situation [12:50]
If you want to know the future, ask a teenager [16:07]
Over the past fifteen years, Tanya has accumulated marketing experience with international and US companies such as Nike and US Olympics. She started her first company at the age of 25 and grew it to be a profitable company from credit card debt to over $1mm in gross revenue in the first year. Since then, she has founded, bootstrapped, sold and invested in several companies.
Learn more about Tanya at http://www.ownersup.com, LinkedIn, Twitter, Instagram and Facebook.
Brief Description of Gift
OwnersUP is your 24/7 personal sounding board and accountability partner, a group of 4 other like-minded business owners who support you to grow and succeed. Join for 1 free month.
URL for Free Gift
Facebook
Twitter
LinkedIn
42Shares