Exclusive Interview With Original Go-Giver Bob Burg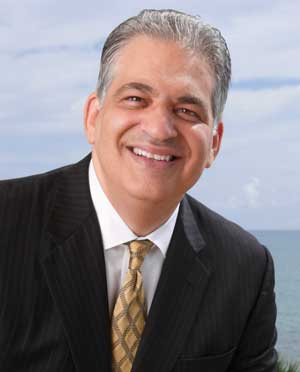 "When you sell on price, you're a commodity. When you sell on value, you're a resource."
Bob Burg is a bestselling author, international keynote speaker, and world-renowned sales coach. According to Bob, the secret to sales lies in embracing a giving mentality, and even though it may feel counterintuitive, shifting your focus from getting to providing is the wisest (and most profitable) way to run a business.
In this episode, you'll discover:
How to provide exceptional value (without costing you money).
What it really means to have a giving mentality.
Expert tactics for dealing with change.
Why good salesmanship isn't about the salesperson.
Bob Burg shares information on topics vital to the success of today's businessperson. He speaks for corporations and associations internationally, including Fortune 500 companies, franchises, and numerous direct sales organizations. Bob regularly addresses audiences ranging in size from 50 to 16,000 — sharing the platform with notables including today's top thought leaders, broadcast personalities, Olympic athletes and political leaders including a former United States President.
Although once primarily known for his book Endless Referrals, the past few years has seen his business parable, The Go-Giver (coauthored with John David Mann) rocket to the forefront of his readers' imaginations. The Go-Giver shot to #6 on The Wall Street Journal's Business Bestsellers list just three weeks after its release and reached #9 on BusinessWeek. Since its release it has consistently stayed in the top 25 on 800ceoread's Business Book Best Seller List. It's an international bestseller and has been translated into 21 languages. It is Bob's fourth book to sell over 250,000 copies. His newest book is Adversaries Into Allies: Win People Over Without Manipulation or Coercion.
Learn more about Bob at burg.com, LinkedIn and Twitter.
Facebook
Twitter
LinkedIn
0Shares