How to Build Trust in a Digital World Featuring Ethan Beute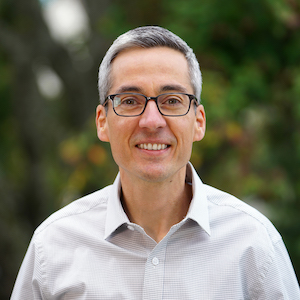 Chief Evangelist at BombBomb, co-author of Rehumanize Your Business, and host of The Customer Experience Podcast, Ethan has collected and told personal video success stories in hundreds of blog posts, in dozens of webinars and stage presentations, and in countless conversations.
We discuss:
The history of humans speaking versus writing in the context of modern technology [2:21]
How to be around your clients as often as you'd like to be [5:17]
Your very best asset: Why you need to be as human as possible [7:49]
A frictionless experience: The best promise of AI technology [11:47]
How to build a psychological nearness with people before even meeting them [15:24]
A simple idea to accelerate the relationship aspect of your business [20:35]
Prior to joining BombBomb, Ethan spent a dozen years leading marketing teams inside local television stations in Chicago, Grand Rapids, and Colorado Springs. He holds undergraduate and graduate degrees from the University of Michigan and UCCS in communication, psychology, and marketing. Ethan now lives in Colorado Springs with his wife and son.
Learn more about Ethan at https://bombbomb.com/.
Brief Description of Gift
A two-week free trial of the software
URL for Free Gift
https://smashingtheplateau.com/bombbomb
Thank You to Our Sponsor: SiteHub