How to Free Yourself from Running Your Business Featuring David Jenyns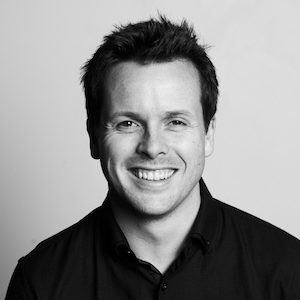 David's entrepreneurial journey begins back in his early 20's when he sold Australia's most loved sporting ground, the Melbourne Cricket Ground. Since then, his business experience spans from franchising retail clothing stores to founding one of Australia's most trusted digital agencies, melbourneSEOservices.com.
We discuss:
How not to end up locked into the machine you've created yourself [2:29]
The line you need to draw in the sand [4:57]
The hardest piece of a business owner's world [8:06]
How to deliver a core product without the business owner involved [12:38]
A little extraordinary example of a business systemized [16:04]
Healthy and unhealthy systems in life and business [19:12]
The worst person to systemize in a business [21:10]
In 2016, David successfully systemized himself out of the business, hired a CEO and stepped back from the daily operations. Through this process he become a systems devotee – founding systemHUB™ & SYSTEMology®. Today, his mission is to free all business owners worldwide from the daily operations of running their business.
Recognized as a high achieving entrepreneur, you will find many of David's keynote presentations on YouTube including: TEDx, WordCamp and Problogger.
Learn more about David at www.systemology.com.
Brief Description of Gift
Preview chapters of David's coming book
URL for Free Gift
Thank You to Our Sponsor: SiteHub