How To Integrate Ai With Human Connection For Effective Communication Featuring Jürgen Strauss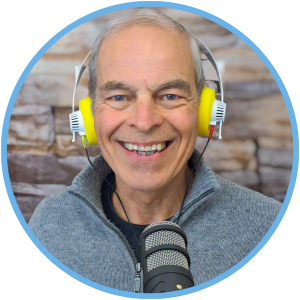 Dr. Jürgen Strauss, the founder of Innovabiz, is globally celebrated as a human-centered podcasting coach. He guides high achievers in leveraging podcasting for business growth. Having produced over 590 InnovaBuzz Podcast episodes, his expertise resides at the intersection of technology, human behavior, and marketing.
He utilizes his years of experience in both the corporate and small business sectors to cultivate deep connections, thus broadening the professional networks of high-impact individuals. He expertly integrates generative AI, such as ChatGPT, with human connection to enhance effective communication. Beyond his professional pursuits, he is a passionate photographer, speaker, and cyclist.
In today's episode of Smashing the Plateau, you will learn how to pivot according to your audience's needs, the significance of asking the right questions, and how to utilize AI tools for more human-like interactions.
Jürgen and I discuss:
Learn more about Jurgen at www.innovabiz.co and more about his community at www.innovabiz.co/flywheel.
Thank you to our sponsor: