How to Think Big and Price Big Featuring Nadia Finer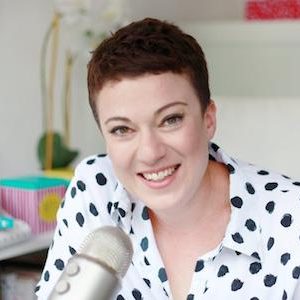 Nadia Finer is an international speaker, business coach and author of Little Me Big Business.
We discuss:
Going from big to small to help small become big [1:36]
How to push through the fear and hit the courage button to create a thriving business [3:27]
What happens when you own who you are and stop comparing yourself to others [9:29]
Why doing hundred-dollar one-off coach meetings is not going to bring you stable revenue [14:51]
A pricing strategy the shifts the focus from us to the outcome received [18:53]
How to scale the joyride [23:16]
Why you should trust your dreams and not your fears [26:06]
Nadia knows what it's like to keep yourself small. Sounding like a little kid made that very tempting indeed. But, rather than hide away, she's kicked fear in the face and turned her little voice into her secret weapon. Now she helps lone rangers all over the world to scale up so they can make more money, can create a bigger future, help more people and have a bigger impact on the world.
Learn more about Nadia at http://www.nadiafiner.com, LinkedIn, Twitter and Facebook.
Brief Description of Gift
72 Hours Free Business Coaching Support with Nadia's business coaching hotline service – Coachica
URL for Free Gift
Facebook
Twitter
LinkedIn
0Shares