How Creative Professionals Can Get Paid Well Featuring Marina Barayeva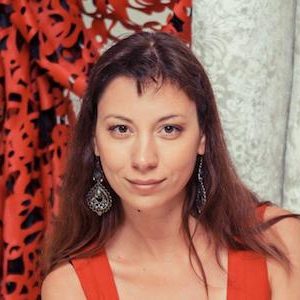 Marina Barayeva is an international portrait photographer based in Beijing, China. She is also a host of the popular podcast Marketing for Creatives where she brings the experts and other creatives to share their experience in business and marketing.
We discuss:
Why being great at what you do is not enough to become an influencer [1:55]
Two things you need to focus on which will help you turn and grow your work into business [4:23]
The key feeling to deciding on pricing [10:44]
Practical shortcuts to becoming popular and attracting clients instead of looking for them [15:08]
Two girls trying to show their work and give gifts to people [19:40]
How building connections will help you build recurring revenue [23:00]
Marketing for Creatives that will make you a better, faster and more effective influencer [25:35]
Marina is known authority in helping entrepreneurs become influencers in their niche. She has been featured in such media as ArtPeople, CCTV, China Radio International, and others.
As a creative marketer, she is always busy with innovative projects. She organized and hosted an online conference, Lady-Photographer, a fashion show called "New Year Queen" and was a part of the Art Project for Beijing Design Week.
Marina helps people to do what they love and grow it as a business.
Learn more about Marina at https://marinabarayeva.com/, LinkedIn, Twitter and Facebook.
Brief Description of Gift
The listeners can take a quick quiz, "What Type of Influencer Are You as an Entrepreneur?" and find out what type of influencer they are right now and the steps to get to the next level.
URL for Free Gift
https://marinabarayeva.com/influencer
Facebook
Twitter
LinkedIn
6Shares