Influencing with LinkedIn Featuring Tamar Hela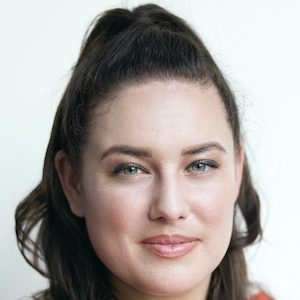 Tamar Hela is an entrepreneur based in Shanghai and the COO of the digital agency Genius Encel. She helps Fortune 500 companies in Asia generate leads through LinkedIn.
We discuss:
What about LinkedIn makes it a great opportunity in China [2:05]
The benefits of practicing what you preach [4:50]
Approaching community as a good way to pivot, evolve and get feedback [6:32]
Why you should use English content on LinkedIn regardless of your location [8:49]
What large companies most need on LinkedIn [10:08]
How to use a lead magnet to capture people's attention [13:33]
The firms that manage really well in webinars [16:26]
It's all in the follow-up [18:38]
As the Co-President of LinkedIn Local Asia, Tamar has created a network of communities made up of LinkedIn lovers, embracing the original idea of LinkedIn Local: getting to know "the person behind the profile." Tamar founded the LinkedIn Local Shanghai community, which has more than 3000 members, making it one of the most professional and active networks in China.
Learn more about Tamar at www.geniusencel.agency and LinkedIn.
Thank You to Our Sponsor: SiteHub