Jason Linett: How a Hypnotist Can Help You Grow Your Business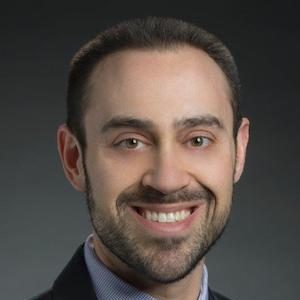 Can a hypnotist really help you grow your business? Jason Linett has hypnotized more than 250,000 people. He used the principles of rapport and modeling to track what top business performers and professional athletes do differently to build his own million-dollar brand.
We discuss:
What you need to make a drastic career shift and go for the all-in moment [1:43]
Why show is always better than tell [5:34]
A three-ring circus business model [8:11]
How to achieve the mindset where you take back the control of your habits, behaviors and beliefs [11:45]
How to be the peer instead of the outside vendor [15:05]
Set it and forget it: Work Smart strategies to generate recurring revenue [21:08]
If you're not creating, you're waiting [25:45]
Lessons learned from hypnotizing 250,000 people and building a million-dollar brand [30:15]
As a master of the micro-niche, he speaks to groups around the world and offers hypnotic-success-coaching to share how people in business can put his WORK SMART principles and strategies to use. Rather than just 'hypnotize' you to become more successful, he will help you de-hypnotize the misconceptions, fears, doubts, and ineffective strategies that are holding you back. Jason's process isn't magic but the results can be magical.
Learn more about Jason at https://JasonLinett.com/, LinkedIn, Twitter and Facebook/Facebook.
Brief Description of Gift
Be part of the free 3-day launch and get a chapter from Jason's new book which teaches a hypnotic language pattern for ethical influence.
URL for Free Gift
https://WorkSmartBusiness.com/smashing/
Facebook
Twitter
LinkedIn
4Shares