Learn How to Work on Your Business Featuring Terry Ogburn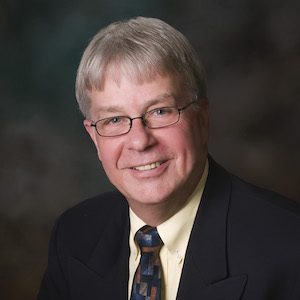 Terry Ogburn is the owner of Ogburn's Business Solutions. He has developed a Business Development Process that helps Entrepreneurs and Business Owners learn the importance of working on your business instead of being caught up in the day-to-day grind. His unique system and personal devotion to the development of others has contributed to the excess of hundreds of small to large business ventures.
We discuss:
The best people to sell your business to [2:06]
If you take care of the customer, the customer takes care of you [4:11]
Why it's smarter to empower the frontline person than the manager [5:54]
How low-margin businesses could forecast sales and expenditures [8:57]
The stages of business development that would require help [13:07]
The words you should [not] put on your business card [15:42]
Embracing technology as a key to multitasking [17:30]
The 30-2-2 Rule: how to sell in an era when nobody wants to be sold [20:47]
Terry began his business career in 1979 when he invested his last $118.42 to start an air conditioning service business. At that time, he had no car or truck, but he did have the knowledge and ability to build relationships. By 1983, he was a top 5 nominee for Small Businessman of the Year. In 1984, he won the award for Outstanding Young Businessman of the Year for the State of Florida. In 1985, successful in his business and recognized as a leader in the business community, he began to mentor other small business owners. In 1989 he developed his own business success program based on his experience and the teachings of his favorite business books.
His program was so successful that in 1992 Terry was asked to join UniGlobe Active Travel as a Director of Operations to boost individual store performance. Within months, he took the store to a $2.5 million Dollar Travel Agency. He then took the program national to improve performance organization wide. In 1994 he became a founding team member of EXA Travel International and took on the role of Director of Training & Development and within two years the company grew to 11 regional offices, with over 2000 franchisees and went public in late 1996.
Learn more about Terry at https://terryogburn.com/ and http://www.ogburnsbusinesssolutions.com.
Brief Description of Gift
Free Coaching Session
URL for Free Gift
Thank You to Our Sponsor: SiteHub