Simply Processes Featuring Sharon Cully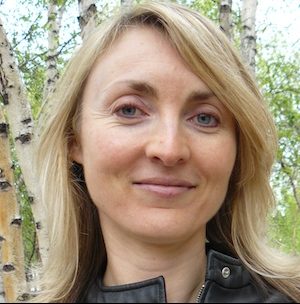 Sharon Cully is the founder of Simply Processes, where she helps entrepreneurs find the time to grow their business, make more money and create more freedom.
We discuss:
The shock and the relief of a redundancy package [2:21]
How a team leader helps their team let go of a job [7:34]
How to face the emotions of transition [9:00]
The freedom of having a temporary contract [11:17]
Creating the possibility where you don't see it [13:24]
The craftsmanship of online sales [16:30]
The key to getting unstuck of daily operational details [18:09]
How to increase income and decrease stress levels by putting processes in place [19:31]
How a smooth supply chain process could significantly change success levels [20:56]
With 15+ years' experience working with leading global brands, Sharon has helped companies around the world increase performance, minimize costs and meet customers' needs. She now helps entrepreneurs scale up by gaining control of their business processes. Sharon was made unexpectedly redundant from a corporate role in 2013, starting a long journey of discovery, which eventually led her to setting up her consulting business.
Learn more about Sharon at www.simplyprocesses.com and LinkedIn.
Brief Description of Gift
Two gifts: a free 45-minute session called Scale Up Your Business, and access to my white paper called Leading your team through a big change with confidence
URL for Free Gift