Medicare and Entrepreneurship Featuring Danielle Roberts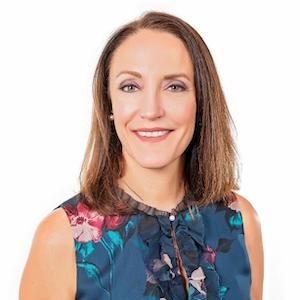 Danielle Roberts is a founding partner at Boomer Benefits, where she and her team help thousands of baby boomers learn the ropes regarding Medicare every year.
We discuss:
The origin of Boomer Benefits [2:23]
Problems baby boomers face when it comes to Medicare [3:31]
Health insurance: a whole new ball game for entrepreneurs [4:55]
How to choose the right Medicare plan for you and change it when you want to [8:22]
Medicare vs. group insurance for solopreneurs over 65 [11:04]
The best revenue opportunities in the insurance industry [14:23]
It's always cheaper to keep a current client than to gain a new one [16:56]
A strategy for failure [20:13]
A nationally-recognized expert in the Medicare insurance industry, Danielle is a member of the Forbes Finance Council, where she frequently writes about Medicare and other baby boomer-related personal finance topics. As a past president of the Fort Worth chapter of the National Association of Health Underwriters, Danielle has spoken about Medicare to hundreds of groups and her educational webinars are attended by thousands of baby boomers annually.
Learn more about Danielle at https://boomerbenefits.com, LinkedIn, Twitter and Facebook.
Brief Description of Gift
PDF about creating a lasting marketing message
URL for Free Gift
https://daniellekroberts.com/creating-a-lasting-marketing-message
Thank You to Our Sponsor: SiteHub
Join a FREE weekly group coaching call with Sean McKay, the CEO of SiteHub.
www.smashingtheplateau.com/sitehub
Facebook
Twitter
LinkedIn
0Shares