Melanie Benson: Revenue You Can Count On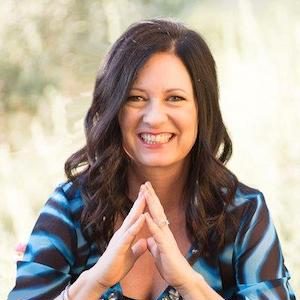 Melanie Benson is a Profit Amplifier, and has a gift for guiding fast-paced, mission-driven entrepreneurs to thrive financially in their work. Whether it's achieving a bold goal or scaling the reach of your business, Melanie has a proven track record of accelerating results.
We discuss:
The key to generating sales and long-term profit you can count on [2:44]
How to stretch what you think is possible and restructure your business process [6:44]
The role of business coaches: You can never solve a problem with the same level of thinking that created it [10:26]
Profit amplifying, profit optimizing [12:08]
A dare-to-dream moment [16:32]
Melanie's first secret sauce that set her trajectory in a fast-paced growth [18:54]
Which factors help balance delivering solutions to clients and maintaining consistent revenue [21:03]
The success story around mental vision boards [22:50]
Own Your Bold [24:00]
How to smash through the digital chaos [26:41]
Melanie hosts the weekly podcast, Amplify Your Success, is author of Rewired for Wealth, co-author of Entrepreneur.com's Start Up Guide to Starting an Information Marketing Business and has her success tips featured in magazines such as American Express OPEN Forum, Bloomberg BusinessWeek, Woman's Day, Parenting Magazine, and University of Phoenix Alumni Magazine. She is on the Executive Team for the Women Speaker's Association and is a member of the Association of Transformational Leaders.
Melanie is a proud lifestyle enthusiast and spends her free time in search of the best spas and beaches in the world.
Learn more about Melanie at http://melaniebenson.com, LinkedIn, Twitter and Facebook.
Brief Description of Gift
A free five-day Own Your Bold challenge
URL for Free Gift
https://melaniebenson.com/oyb5daychallenge/
Thank You to Our Sponsor
SiteHub: get your free guided worksheet to help you determine your unique value.
https://smashingtheplateau.com/sitehub
Facebook
Twitter
LinkedIn
0Shares