Stand Out and Get Noticed: NAWBO NYC Small Business Bootcamp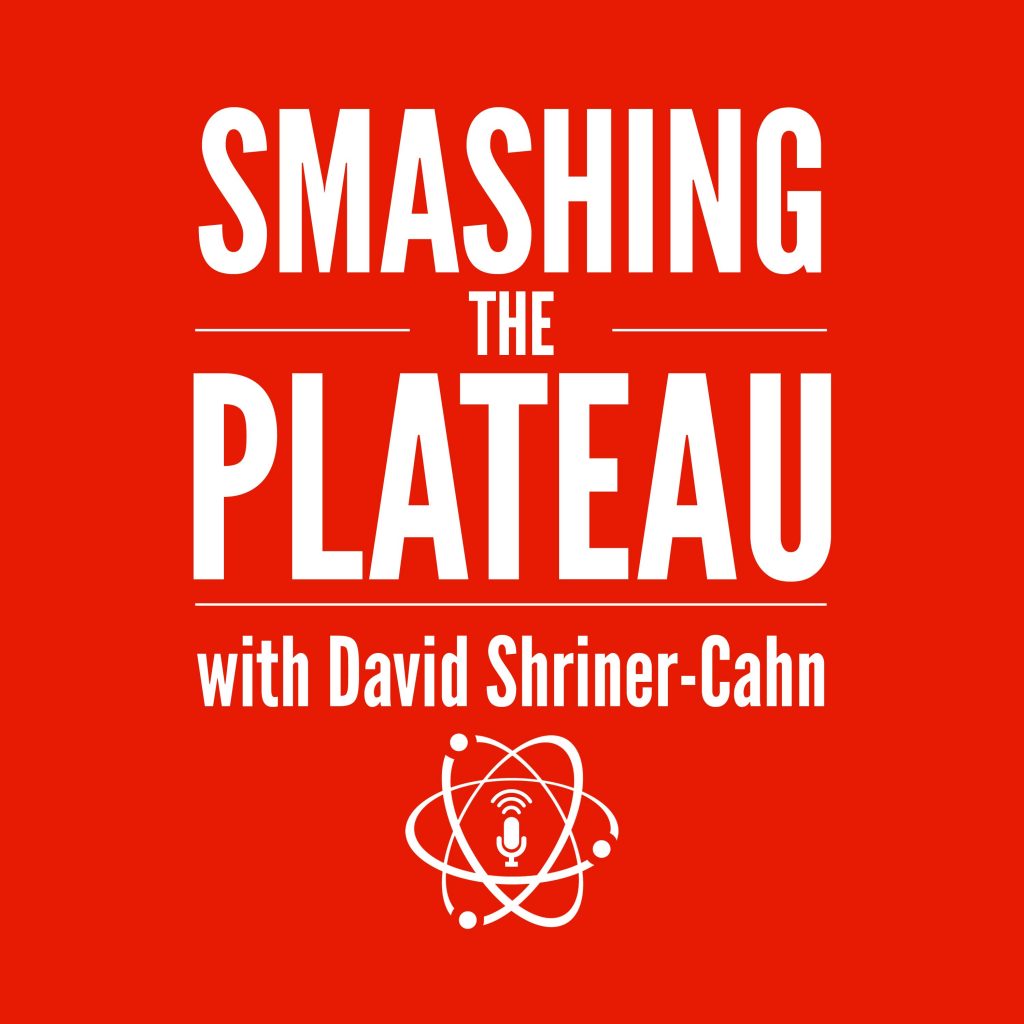 In today's special episode of Smashing The Plateau, we're sharing some of the highlights of NAWBO NYC's Small Business Bootcamp on how to make your business stand out and get noticed. We talk to an incredible group of women, and they reveal some of the event's biggest takeaways.
The National Association of Women Business Owners is the voice of more than 10 million women-owned businesses in the United States. Since 1975, NAWBO has helped women grow their businesses by sharing resources and providing a collective viewpoint to help shape economic and public policy. It is the only dues-based national organization representing the interests of all women entrepreneurs across all industries.
Learn more about the NAWBO NYC Small Business Bootcamp at www.nawbonyc.org, LinkedIn, Twitter and Facebook.
Interviewees:
[1:19] Helping small agencies win new business
Jody Sutter
Owner
The Sutter Company
[2:03] Speaking and developing new relationships
Petia Abdur-Razzaaq
@thestylistagroup
[2:44] The motivational benefits of attending a bootcamp
MarriLyn Gibbs
[3:23] The value of being at a venue where the mission is all about supporting your audience
Hayley Foster
Chief Fostering Officer
https://www.linkedin.com/in/hayleybfoster/
https://twitter.com/fostering101?lang=en
[3:58] The benefits of learning and networking with like-minded people
Alyssa Peek
Peek Photography
Alyssa@peekphotography.nyc
[4:40] Humanizing brands that create curiosity-provoking experiences
Connie Chi
The Chi Group
[6:04] Who makes things pretty when they are visually ugly
Gabrielle Napolitano
[6:47] Why continuing self-development is so important to your product business
Irinel Stegaru-MacLaughlin
[8:27] How to build your community early on at an event
Nicole Centeno
Founder and CEO
Splendid Spoon
Instagram: @niccent
[9:47] How solopreneurs can get out of their shell and expand their universe
Donna Fullerton
DMF Communications
donna@dmfcominc.com
212-529-8105
[11:21] The more internal work you do, the more successful you will be
Stéphanie Virchaux
Founder SV Empowerment, LLC
Empowerment Coach + Energy Healer
Instagram: @stephanievirchaux
[12:45] One idea can change someone's life
Jeannette Bridoux
Jeannette Bridoux Coaching
https://www.linkedin.com/in/marketingbride/
Instagram: @Jeannettebridoux
[14:58] Own your voice, speak your truth and live your life your way
Noreen Sumpter
Live Life Your Way
Beyond Potential – Live Life your Way Radio Show
noreen@noreensumptercoach.com
[17:12] How visualizations help audience stay engaged and remember the presentation content
Cathy Nolan
Cathy Nolan Art
cathy@cathynolan.com
Instagram: @cathynolanart
[20:20] How to build a collective brand from a disparate team
Rebecca Maxwell
Asentiv New York
https://www.linkedin.com/in/rebecca-maxwell-657aa581
[23:37] A match-maker that solves the number one hiring problem for small business
Elizabeth Eiss
Results Resourcing
[25:31] Why branding is so important
Donna Olah-Reiken
Preferred Small Business Solutions
donna@preferredsbs.com
[27:27] A system that helps people get in contact with their golden pot at the end of the rainbow
Susie Verde
[29:24] The benefits of refining your pitch and your brand
Paula Oleska
Brain Upgrade Systems
[31:48] How to capitalize on your own unique value
Fatima Campbell
[33:37] The benefits of clarifying your target market
Tricia Taitt
[36:50] An interesting twist on perceptions
Topaz Smith
Enoble
Topazamanda22@gmail.com
Facebook
Twitter
LinkedIn
0Shares