Michele Williams: Create a Real Profit in Your Business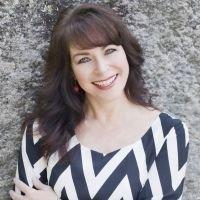 Michele Williams is a certified Profit First professional who's helping creative
business owners focus on the financial health and profitability of their companies.
We discuss:
How a money management system can help you take profit first [1:23]
How Michele stumbled and bumbled her way to financial sustainability in the long-term [4:20]
A walk through the world of numbers [7:22]
What typical patterns people tend to show when it comes to managing their finances [9:52]
Why sometimes it's better to step back in order to be able to take the next steps forward [12:30]
What is more important for increasing your income than loving the numbers [15:50]
Timescale of success: why too much too quickly is not a winning formula [17:48]
The real way of having any business model that lasts a long time [19:12]
Michele believes that each choice determines profitability, and through her consulting agency, Scarlet Thread Consulting, she helps her clients understand the impact their choices have on the financial success of their business. She's here to share her story to help you plan for success.
Learn more about Michele at http://www.scarletthreadconsulting.com, LinkedIn, Twitter and Facebook.
Brief Description of Gift
PDF Download – Financial Health Checkup
URL for Free Gift
www.scarletthreadconsulting.com/smashingtheplateau
Facebook
Twitter
LinkedIn
10Shares