Tom Ross: Creative Professionals Can Be Successful Entrepreneurs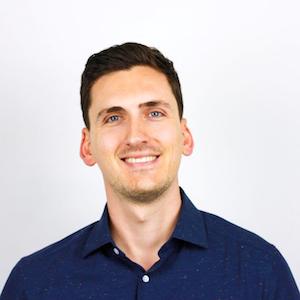 Tom Ross is the CEO at DesignCuts.com, a community of 400,000 designers, regularly accessing the world's greatest design tools and assets at an accessible price point.
We discuss:
A very good marriage of design and marketing [1:30]
How to outperform competitors using the David Bowie method [2:19]
The different ways in which DesignCuts helps creatives enhance their work [4:20]
Some good methods to use when trying to figure out the product/market fit [7:52]
The 10 Person Rule: getting the right feedback from the market during the initial phases of your product [10:30]
The 99% of your customer service that is not service but is what makes your service stand out [13:30]
Smart moves to create a consistent revenue flow [15:40]
How to get a continual supply of brides [17:48]
He also co-hosts the Honest Designers Show, which has helped over 750,000 designers with their careers and inspiration. In his spare time, he mentors fellow entrepreneurs for free, and offers actionable advice via his new podcast and video show: The Honest Entrepreneur Show. He's seriously passionate about bringing fellow creatives and entrepreneurs value.
Learn more about Tom at http://www.designcuts.com, LinkedIn and Instagram.
Brief Description of Gift
Any listeners can message Tom after the episode and he'll give you free consultancy, with no upsell
URL for Free Gift
www.instagram.com/tomrossmedia
Facebook
Twitter
LinkedIn
1Shares