Sarah Santacroce: Turn LinkedIn into a Sales Magnet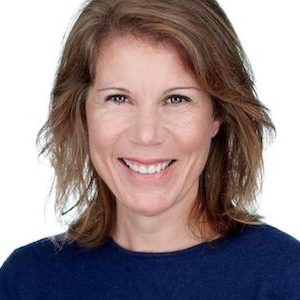 Sarah is an internationally recognized LinkedIn Specialist & Online Presence Mentor who has personally coached over 1,900 entrepreneurs. She helps them position themselves as experts on LinkedIn so they get clients with ease.
We discuss:
The biggest mistake that solopreneurs make when using LinkedIn [1:30]
Three questions entrepreneurs should be answering in their LinkedIn headline [5:37]
How to organize the content in the summary and the experience section on LinkedIn [7:58]
The second biggest mistake that entrepreneurs make when using LinkedIn [11:13]
Why LinkedIn is a great platform for people who struggle with self-promotion [13:34]
A different kind of mindset entrepreneurs should adopt to ease the discomfort when handling LinkedIn [16:40]
What recurring revenue actually means and how Sarah manages the flow of it [19:22]
Six ways to customize your LinkedIn invitations [22:05]
In addition, Sarah is known for helping fellow introverts market their business authentically and anxiety-free, sell their services and make a difference. She's also the host of the "Introvert Biz Growth" podcast where she has conversations with introverts who have grown their business using their introverted super powers.
When she's not working, she loves adventure and traveling, yoga and nature walks or hanging out with her three boys.
Learn more about Sarah at https://sarahsantacroce.com/, LinkedIn, Twitter and Facebook.
Brief Description of Gift
6 LinkedIn Invitation Messages to EASILY add the Right Connections!
URL for Free Gift
https://sarahsantacroce.com/invitation-templates/
Facebook
Twitter
LinkedIn
2Shares