Pivoting from One to Many Clients Featuring Jacqueline Lauren Renan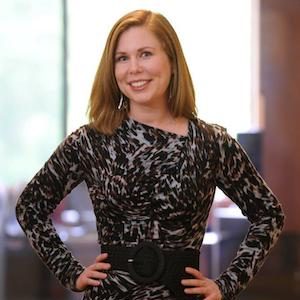 Jacqueline Lauren is the founder of Jacqueline Lauren Design, an intuitive brand strategy and design company.
We discuss:
A natural progression to running your own design company [1:43]
Work on yourself so you can work with others [5:21]
An effective tool to make sure everyone's on the same page [7:51]
The importance of having a connector to help you build your business [10:15]
Bringing in strategic knowledge to your design as an added value [12:14]
How to "interrupt" energy drain while doing endless design work [13:27]
The freedom that a long-term, steady client can give you [15:11]
What might happen if your client is your friend [16:45]
Looking into a variety of industries as an effective way to generate recurring revenue [17:54]
Personal stories that connect people [19:22]
Jacqueline merges 15 years of design knowledge with an understanding of how energy and intention affect our lives and our businesses. She also understands the importance of listening, both to her clients and her own divine guidance. By following her inner wisdom and transforming her self-limiting beliefs, she allowed herself the freedom to expand and not follow the status quo. She moved from a toxic urban environment onto a beautiful horse farm. Recently, guidance came in the form of a dream. Jacqueline was instructed to create and launch the Realign with the Divine podcast to share the stories of modern day healers and their awakenings.
Learn more about Jacqueline at http://www.jacquelinelauren.com, LinkedIn and Facebook.
Brief Description of Gift
A 30-minute brand assessment call
URL for Free Gift
http://www.jacquelinelauren.com
Thank You to Our Sponsor: SiteHub