How Your Coaching Business Can Exceed Your Last Corporate Job Featuring Michael OBrien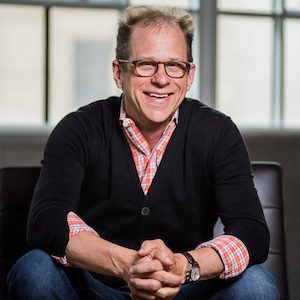 Michael OBrien is the Chief Shift Officer at Peloton Coaching and Consulting. He elevates successful corporate leaders by preventing bad moments from turning into bad days. He started going solo in 2014 at the age of 47 after a successful corporate career.
We discuss:
A corporate shake-up and a last bad day [1:58]
The freedom to honor the values you want to honor [4:22]
How to stop fear getting the best of us [6:15]
Breaking free with a 50% plan [7:46]
How to start off a new business by building upon your network [9:48]
The differences between working on your craft versus managing your business [13:01]
How doing something incremental each year helps you reach stability [15:14]
When you don't have confidence but you have courage [17:06]
Transparency [and abundance] as a way to create better leaders [20:29]
Learn more about Michael at http://www.michaelobrienshift.com, LinkedIn, Twitter and Facebook.
Brief Description of Gift
Michael's new book that will help you prevent bad moments from turning into bad days (you just have to pay shipping and handling)
URL for Free Gift