Putting Your People First With Mary Miller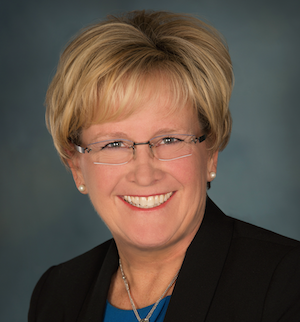 "When your employees realize that the company is going to help them achieve what they want in their life, then the employees help the company achieve what they want to achieve. It's a complete win-win scenario."
Mary Miller transformed her "people problem" into a powerful and world-renowned management method – the Dream Manager program. Today she discusses why prioritizing your people's ambitions is the key ingredient in building a happy and hardworking community and a thriving business.
In this episode, you'll discover:
The importance of quality of life (for leaders and employees).
How to attract, acquire and retain talent differently from your competitors.
Why you need to focus on the deeper, immediate problems in order to build a future for your business.
How to conquer the "people problem" to achieve your business goals.
Why the Dream Manager program works, and how it became a best selling book and resource.
Why investing in your employees' dreams and happiness is more important than investing in your own.
How to consistently take on unfamiliar actions when lacking confidence.
Mary Miller is CEO of the award winning JANCOA Janitorial Services in Cincinnati, Ohio. JANCOA created The Dream Manager program, made popular by the New York Times best selling book, The Dream Manager by Matthew Kelly. The program has encouraged people around the world to achieve their dreams. Mary is known for her positive outlook and desire to help others realize their uniqueness and personal power.
In addition to running a business with over 400 full-time employees, Mary is an Associate Coach with Strategic Coach working with entrepreneurs at quarterly workshops. Two of Mary's recent achievements include being a YWCA Career Woman of Achievement honoree in 2013 and a 2015 Enterprising Women of the Year honoree.
Learn more about Mary on LinkedIn, JANCOA and follow her on Twitter.
Facebook
Twitter
LinkedIn
0Shares