Raise Your Game Featuring Alan Stein Jr.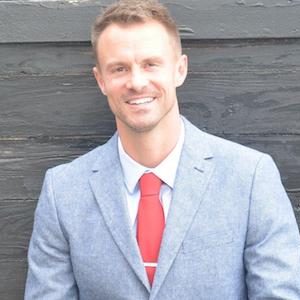 Alan Stein, Jr. is a coach, speaker and author with an expertise in improving organizational performance, cohesion and accountability.
We discuss:
Why to shift from someone who does the talking to someone who is an active listener [1:34]
The blessing of realizing that not every single human on the planet is a fit for Home Depot, or for your business [5:11]
The difference between easy and basic that turns people into lead athletes and lead entrepreneurs [7:52]
The unseen hours/habits that determine your success [9:40]
Why filling your bucket first is the best thing you can do for all the people that you serve [13:14]
How to have your clients tell you ways to recurring revenue when doing public speaking [16:10]
The basics of raising your game [20:35]
Alan spent 15+ years working with the highest performing basketball players on the planet… including NBA superstar Kevin Durant.
He now travels the world teaching organizations how to utilize the same strategies in business that elite athletes use to perform at a world-class level.
Learn more about Alan at https://alansteinjr.com, LinkedIn, Twitter and Facebook.
Brief Description of Gift
PDF of the 8 books every leader must read; 8-page PDF with Alan's key themes to his keynotes and his workshops
URL for Free Gift
Text the word "bonus" to 66866
Facebook
Twitter
LinkedIn
2Shares