Storytelling vs. Boring Telling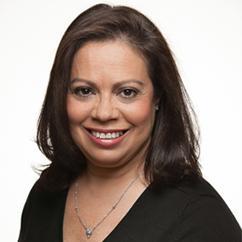 Rochelle Lisner had a rewarding career as a corporate travel agent for more than twenty years. But when the industry suddenly changed, she was faced with two options – stay the course, or transform her talents into something new. Rochelle took a chance, and now she's a celebrated business growth specialist who uses the power of storytelling to revamp her clients' brands into profitable powerhouses. Today she discusses why getting out of your comfort zone is essential to success, and why – and how – you can mold any industry through the power of narrative.
Topics include:
What to do when there's trouble ahead in your industry.
Getting over your personal shyness.
Why isolation kills success.
How storytelling can heighten your marketing.
Finding success that is true to your mission.
Rochelle Lisner's mission is and has always been to energize, inspire and educate business owners to achieve productivity, profit and peace. Since 2007, she has helped corporations and entrepreneurs resolve their sales, internal communications and business growth headaches. With 20 years of success in the challenging world of corporate travel, Rochelle brings an interactive and practical approach to sales and creating scalability for her clients. Her deep understanding of how to communicate powerfully in a "noisy" world (both internally and externally), helps business owners create the consistent and powerful verbal branding they need for greater focus and profits.
Learn more about Rochelle at dynamicbusinessgrowth.com, LinkedIn and Twitter.
Facebook
Twitter
LinkedIn
0Shares