STP003: Why People Choose Some Products Over Others with Carly Fink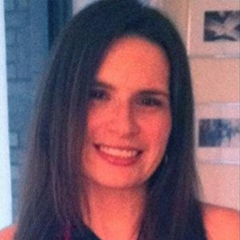 Carly Fink has been fascinated with marketing since she analyzed why people favor certain brands of bottled water for a grade school project. Since then she has turned her obsession into a career that bridges advertising, research, and academia—all with the aim of getting to the bottom of the mystery of what causes people to buy.
In this interview, we talk about…
How to turn flaws into benefits through skillful marketing
Why more sales is not an acceptable business goal
How people walk differently than they used to and why that matters to your business
Irrational distinctions people make between similar products and services
What market research really means and how to use it to your advantage
Why Millennials may not necessarily be the best people to handle your social media
Carly Fink is an owner of the brand consultancy and market research firm Provoke Insights. Before starting her own business, she worked at JWT and Grey Advertising. Carly is also an Adjunct Professor of Advertising, Strategic Planning, Marketing, and Market Research at Baruch College MBA program.
Be sure to review us on smashingtheplateau.com/itunes.
Go here to get new episodes of Smashing the Plateau delivered to your inbox (FREE).
Facebook
Twitter
LinkedIn
0Shares