STP004: Two Kinds of Influence with Bill Bryan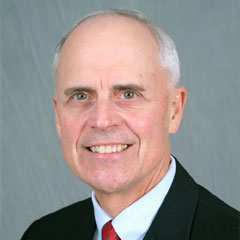 Bill Bryan has had a whirlwind career in which he has been a psychologist, soldier, entrepreneur, consultant, and advocate for quality education. The one constant that has tied his many diverse ventures today has been the study of leadership. In this interview, Bill discusses the concept of leadership from a very different perspective.
Topics include…
Why not all kinds of influence are the same
How managing energy is different from managing resources
Why the best leaders see themselves as destabilizers
How to harness people's desire for meaning to make things happen
What changing your "lenses" can do for your career and life
The power of resistance
Bill Bryan is the Vice President of Leadership and Organization Development with the Center for Secondary School Redesign, Inc. Bill began his career in the Army and has a PhD in clinical psychology from George Washington University. As a consultant, he worked with some of the world's largest corporations, including AT&T, Hewlett-Packard, Johnson & Johnson, Anheuser-Busch, and Major League Baseball.
Be sure to review us on smashingtheplateau.com/itunes.
Go here to get new episodes of Smashing the Plateau delivered to your inbox (FREE).
Facebook
Twitter
LinkedIn
0Shares