STP008: The Performance Of Business With Vivek Tiwary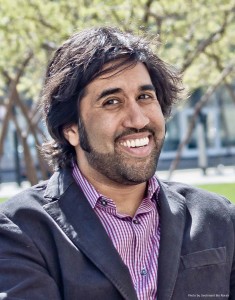 Vivek Tiwary refers to illustrious manager Brian Epstein, the so-called "Fifth Beatle," as his historical mentor. He uses Epstein's tenure with the legendary rock band as a model for every aspect of his business, and the result has been a wave of successes. On "Smashing the Plateau" you'll hear Vivek discuss the importance of choosing your own historical mentor, the real way to make sure you can do what you love and why you should constantly be saying, "Yes!"
Topics include…
How to use challenges as sources of inspiration
Why the key to being persistent may be closing your ears
Learning from the past to work smarter today
Why you should be multitasking right now
How roadblocks are actually opportunities
A New York Times best-selling author, Tony Award-winning producer, and CEO and President of Tiwary Entertainment Group, Vivek Tiwary has carved out more than a niche for himself in the worlds of theater and business, and he succeeds tremendously in both. In addition to the award winning graphic novel and upcoming motion picture The Fifth Beatle, he has been behind such hits as The Producers, American Idiot, and A Raisin in the Sun starring Sean "P. Diddy" Combs, to name a few.
Be sure to review us on smashingtheplateau.com/itunes.
Go here to get new episodes of Smashing the Plateau delivered to your inbox (FREE).
Facebook
Twitter
LinkedIn
0Shares