STP010: The Power of Community in Business with Christina Lattimer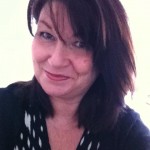 After years coaching influential business leaders, Christina Lattimer was finally inspired to bring them together in an online community where they could discuss their most challenging issues. What happened next went far beyond anything she ever dreamed of. On this episode of "Smashing the Plateau" Christina discusses her unusual transition from corporate employee to business owner, how she built her powerful online ecosystem, and the leadership strategies that have sustained her throughout it all.
Topics include…
How to keep your cool when you're feeling vulnerable
The ins and outs of making important transitions
What we can learn from bad managers
Why staying consistent is so essential
Growing your following from 300 members to 10,000
Christina Lattimer is the Founder of the e.MILE Community, a chattering hub of leaders looking to improve their ability to guide a team and execute. Christina specializes in leadership development, coaching, and consulting. She mentors managers and is an expert in human resources, as well as an accomplished leadership author.
Facebook
Twitter
LinkedIn
0Shares