STP020: Learning to Win In Good Times and Bad with Paul Berkman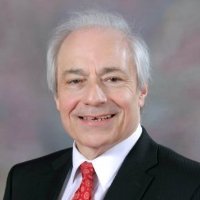 Financial consultant Paul Berkman believes gray hair is an asset in his field. On "Smashing the Plateau," you'll hear him talk about overcoming the frustrations of unmet expectations, holding yourself accountable, and not fearing down markets (whatever your field).
Topics include…
How to overcome the frustration of getting stuck
How to turn adverse market conditions into an advantage
Why helping clients see the big picture helps you
The best time to show your real worth
The asset of an always open mind
Paul Berkman is a Financial Consultant at AXA Advisors. He specializes in investments and life insurance policies, retirement and estate planning, and disability services.
Facebook
Twitter
LinkedIn
0Shares